ORCA was pleased to host another successful Summer Conference with more than 250 delegates in attendance over the course of three days.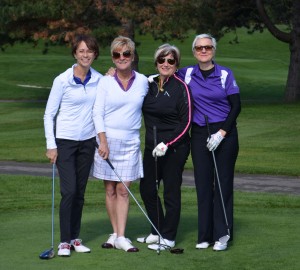 Held at Queen's Landing in Niagara-on-the-Lake, for the first time, the conference was filled with numerous opportunities for networking and socialising. Keeping with tradition, there was a Dinner with a Board Member, Welcome reception and a golf tournament. In addition, this year, ORCA offered attendees the option to participate in a wine and shopping tour which was well received!
Education Day
The Education day focused on a Vision for Seniors' Living: 2025 and Beyond. Local and international speakers came together and shared global innovations in technology, service delivery models and seniors housing to meet the needs of future retirement home residents. Speakers included Darrell Bricker, Zachary Benedict, Scott Ball, Bill Dillane, Karina Kuperus, Davis Park and Galibna Madjaroff. All speaker presentations are available on the member website.
Innovation Marche
ORCA held an Innovation Marché, showcasing the newest and most innovative technology in the retirement sector. Each organisation displayed technology that is poised to benefit the retirement sector by enhancing service models, improving efficiency and cost-savings, and improving residents' quality of life.
Thank you to all Innovation Marché participants:
Jones Healthcare
Sysco Canada
SafetyiQ Products and Services
BINPAK
Triverity Point-of-Care Specialists
HUR
LTC Media
In Initiative (Diabetes Connect)
If you'd like to view more photos from the conference, please visit ORCA's Flickr account. We look forward to seeing you at Summer Conference next year!